Built to withstand the rigours of even the harshest environments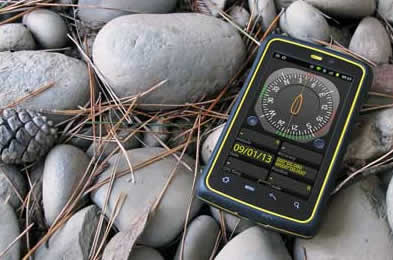 Winmate understands the need for uninterrupted productivity in business, especially when it comes to operating in challenging environments. Our mobile tablets, handhelds and fixed-mount displays are durable and resilient, and are proven to increase operational efficiency. They can be integrated seamlessly into your existing enterprise, and ultimately deliver low-cost reliability for both data collection and communications.
Whether tracking a fleet, mapping a mine, or monitoring the equipment and production on an oil rig, Winmate provides a variety of hardy products with flexible options for connectivity, data collection and management.
Winmate's rugged mobile solutions can withstand the rigours of the harshest environments and every product undergoes the scrutiny of two standards: Ingress Protection (IP) and United States Military Standard (MIL-STD)
Our rugged mobile devices are built to last, reducing total cost of ownership over time.
Lower initial costs may seem like the more attractive option for your computing needs. However, a simple analysis of total cost of ownership (TCO) reveals that consumer grade products can end up costing your enterprise and business much more over time. At Winmate, we take into consideration the overall computing needs of your business. We understand that the cost of devices is not just the initial purchase cost, but also the whole cost of operation and most importantly, the cost of failures.

Each device failure can cost an organisation in upwards of 200 minutes of labour including productivity loss, IT support, diagnostics as well as the time required to replace and redeploy resources. This business interruption is detrimental to your bottom line. As a rugged product manufacturer, Winmate understands the increasing need for mobile device resilience and strength, and has implemented various designs to combat both harsh operating environments and high ownership costs. Some features include:

High brightness panel for outdoor use
Physical keypad / stylus for rapid data entry while gloves on
IP65 up to IP67 for water and dust proof
Wide range of operating temperatures, from as low as -20°C up to 60°C
Compliant with MIL-STD-810F for shock, drop and vibration

When it comes to selecting one or a hundred devices for mobile deployment, Winmate Rugged Mobile Computing devices offer you greater enterprise value and provide low TCO.

MIL-STD-810F/G

The MIL-STD-810 tests are a series of highly regulated tests which renders goods approved for use by all departments and agencies of the United States Department of Defense (DoD). MIL-STD-810 addresses a broad range of environmental conditions that include: low pressure for altitude testing; exposure to high and low temperatures plus temperature shock (both operating and in-storage); rain (including wind-blown and freezing rain); humidity, fungus, salt fog for rust testing; sand and dust exposure; explosive atmosphere; leakage; acceleration; shock and transport shock; gunfire vibration; and random vibration. These tests describe environmental management and engineering processes that can be of enormous value to generate confidence in the environmental worthiness and overall durability of a system design. Our rugged devices meet the following standards:

| | |
| --- | --- |
| MIL-STD-810 Method 501.4 | High Temperature |
| MIL-STD-810 Method 502.4 | Low Temperature |
| MIL-STD-810 Method 507.4 | Humidity |
| MIL-STD-810 Method 514.5 | Vibration |
| MIL-STD-810 Method 516.5 | Shock |

MIL-STD-461E/F

MIL-STD-461 is a United States Military Standard that describes how to test equipment for electromagnetic compatibility. Specifically, MIL-STD-461F details testing specification to ensure the conducted emissions (CE), conducted susceptibility (CS), radiated emissions (RE), and radiated susceptibility (RS) of a system can meet the requirements for the control of electromagnetic interference. Our rugged devices meet the following standards:

| | |
| --- | --- |
| MIL-STD-461 Method - CE101 / CE102 | Conducted Emissions |
| MIL-STD-461 Method - CS101 / CS106 / CS109 / CS114 / CS115 / CS116 | Conducted Susceptibility |
| MIL-STD-461 Method - RS101 / RS103 | Radiated Susceptibility |
| MIL-STD-461 Method - RE101 / RE102 | Radiated Emissions |

International Protection Rating consists of the letters IP followed by two digits or one digit and one letter and an optional letter. As defined in international standard IEC 60529, IP Code classifies and rates the degrees of protection provided against the intrusion of solid objects (including body parts like hands and fingers), dust, accidental contact, and water in mechanical casings and with electrical enclosures. The standard aims to provide users more detailed information than vague marketing terms such as waterproof.

IP (Ingress Protection) Ratings Guide