Security & Access Control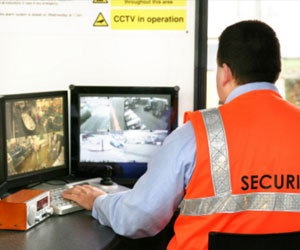 Crime management is a reality of living in today's world, requiring guarding, monitoring, armed reaction, escorting, investigating and other security-related services across Africa.
Winmate's rugged devices allow security personnel the ability to react quickly and efficiently, whether it's scanning and tracking licence plates or controlling access to restricted areas. Our end-to-end and fully customisable mobile solutions can be integrated with a central control system, giving you as an individual, business or residential property ease of mind.
Our rugged smartphones also allow for on-the-go communication between security personnel, ensuring speedy reaction time to prevent crime.
Security & Access Control Applications for Winmate Devices
Communication across enterprise
Location Based Services (LBS)
Mapping and geofencing
Inventory management
Security and safety control
Equipment monitoring
Field operations
Device Features
1D/2D barcode scanners and RFID readers
Sunlight-readable multi-touch displays
Wireless communications with options for WLAN, 3G/4G/LTE, Bluetooth, and GPS
Range of I/O ports for expansion options
Integrated cameras for data collection and video conferencing
Built to withstand the rigors of the security industry