Industrial Panel PCs
A Panel PC is a computer consisting of a mother board, LCD display and user-friendly touchscreen, or Glass. Each product is a compact, highly integrated, network-ready computer with full I/O connectivity. Panel PC's include all necessary I/O interfaces to control any subsystem or automate any factory, office, or home. The flexibility of the mechanical design make this product easy to integrate into any environment.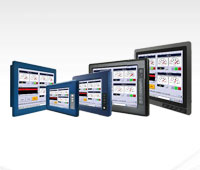 G-WIN Series consists of strongly made and unusually well-sealed vehicle or static-mount Panel PCs available in a wide variety of configurations.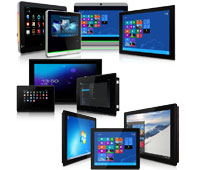 Customized HMI (Human Machine Interface) are available with different types of CPU, and with Power over Ethernet (PoE).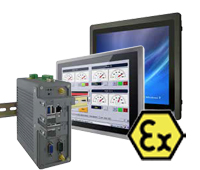 Winmate designed its line of stainless panel PCs in response to the need for panel PC equipment that could withstand environments where flammable substances may be present.

Open Frame Panel PC's come with an extremely versatile open-frame chassis that allows mounting in special type applications such as kiosks and industrial areas.

Panel Mount is a mounting solution suitable for mounting into an opening in a cabinet or enclosure. With User control interfaces on the rear side of the mechanism, its for applications with no external or exposed control on the front side.

Chassis Panel PC is the most durable surface, with high clarity and sensitivity touchscreen, excellent outdoor operability, and faster response time. Comprised of sheet metal enclosures, it offers the most strong and simple touch screen.

IP rating ensures protection against liquids, dust or humidity and find its application in various industries.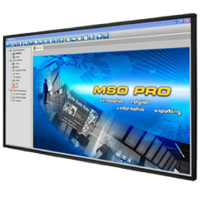 The functionality of the Open Pluggable Specification (OPS) enables a broader range of Intel® processors. Based on specific industry needs it can support simultaneous display and broadcast usages. OPS allows for standardization of systems architecture between displays and media players.