Logistics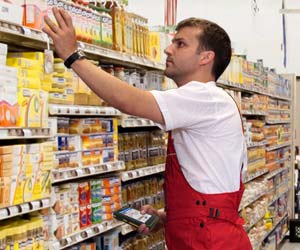 There is no room for error in complex logistics environments. It is essential that you can capture accurate data rapidly to manage the flow of inventory and to fulfill orders.
Winmate's rugged mobile devices available in South Africa are equipped with barcode and RFID readers to enable rapid, accurate data collection for optimising inventory management and asset tracking. This allows you to fulfill orders and deliveries quickly and efficiently.
The full line of rugged mobile tablets, handhelds, fixed-mount and ultra-rugged tablets are enterprise-ready and fully customisable. They are built to withstand drops, shock, vibration, liquid and dust, and offer reliable computing and uninterrupted business operation.
Logistics Applications for Winmate Devices
Asset tracking
Delivery optimisation
Location Based Services (LBS)
Optimise communications between manufacturer, warehouse, driver and subcontractor
Inventory and resource management
Order fulfillment and tracking
Device Features
1D/2D barcode scanners and RFID readers
Sunlight-readable multi-touch displays
Wireless communications with options for WLAN, 3G/4G/LTE, Bluetooth, and GPS
Range of I/O ports for expansion options
Integrated cameras for data collection and video conferencing
Built to withstand the rigors of the logistics industry